Basingstoke Driving School
(RG21-RG26).
**MANUAL GEARBOX ONLY**


MOCK THEORY TEST 1
MOCK THEORY TEST 2
BOOK A THEORY TEST
CHANGE A THEORY TEST
BOOK A PRACTICAL TEST
CHANGE A PRACTICAL TEST
CHECK A PRACTICAL TEST
DVLA FORMS
ON-LINE PUPIL DIARY

LESSON PRICES


You can also pay for lessons in the car using a credit/debit card in the car or online click here.
Nissan Micra - Manual Gearbox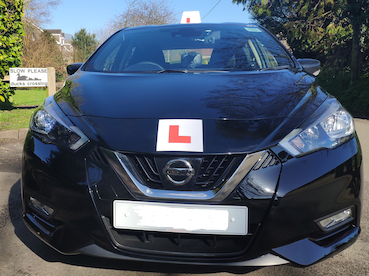 Features:

Intelligent Emergency Braking and Pedestrian Recognition.
Driver, passenger, side and curtain airbags
Auto Headlights
Auto Wipers
Climate Control
Hill Start Assist
High Beam Assist
Lane Departure Warning
Traffic Sign Recognition
Auto Hazard Lights
Tyre Pressure Monitoring
Reversing Sensors and Blind Spot Mirrors.
---
£75
Hampshire Pass Plus discount
If you live in Hampshire, aged 17-24 and have passed your test in the last 12 months you can claim a £75 discount on a Pass Plus course.
---
Other lessons include:

Medical Apprasial Test Training.

Under 17 driving.

Sat Nav training.

Changing a wheel.

Eco-Safe driving.

Refresher courses.

Motorways course.

International licence holders.

MOT Pre-Checks training.

---
Basingstoke Gazette News

Hampshire Pass Plus

Basingstoke Accidents - CrashMap

Driving Test Routes

Traffic:

---
eMail:
Tony@BasingstokeDrivingSchool.co.uk

Driving lesson availability:
Waiting list
Intensive course availability:
Not Available
Gift Card / Vouchers available - click here.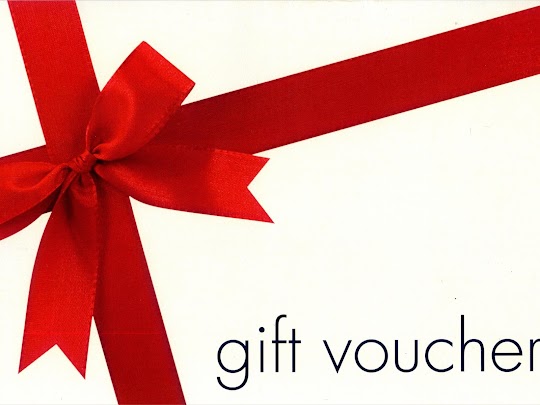 ---
---
What do you get for your lessons?

Instructor Guarantee - No change of instructor part of the way through your training.
Punctuality Guarantee - If I am 10 minutes late (without notice) you will get 20 minutes free.
No Smoking Guarantee - No one will have smoked in the car - Its a public place!
Full lesson time Guarantee - You will always get the full lesson time that you pay for.
Money back Guarantee - If you are not happy with any lesson.
Relaxed, Comfortable Nissan Micra IG-T N-Sport Petrol fitted with He-Man Dual Controls.
Fully managed personal service for everything you need from starting your first lesson, helping you with the Theory and Hazard Perception Test and on to passing your Practical test.
High first time pass rate.
An instructor with more than 19 years experience of teaching pupils from 14 to 86 years of age and 30 years experience of Basingstoke.
Approved Hampshire County Council Pass Plus instructor.
Member of the Driving Instructors Association (DIA) & Enhanced CRB checked.
Database of local test routes.
Discount for lessons paid in advance and a money back guarantee.
---
Scammed driving tests.

You should not use a search engine like Google, Yahoo, to search for booking your driving test. This is because there are too many scams on the internet pretending to book test for you. Instead, use the links on this page (top left box) or go direct via: https://www.gov.uk

The DVSA charges are:
Theory = £23.00,
Practical test (weekday) = £62, Practical test (Saturday) = £75.00.

---
Tip of the week: - Is your car fit for test?

It must be insured in the pupils name.
L Plates must be clearly positioned at front and rear (and not in the windows).
An interior mirror must be provided for the examiner.

It must be parked reversed in to the bay before the test.
There must be no defects with the car, i.e. no warning lights, wipers, horn etc.
Tyres must be legal and inflated correctly (no space saver wheel fitted.
Taxed.
Have no warning lights/messages displayed.
Be smoke-free (You can't smoke in it just before your driving test).

Nothing must be hanging off the car!
It must be able to achieve 62mph have 4 wheels and a max mass of up to 3,500Kg.

The car should be clean and tidy inside the car.
The number plate must be legal and sufficiently clean.
All the lights must work and the lens not broken.
The windscreen must be clear and not cracked.
The vehicle must be large enough to comfortably seat a passenger in the rear.
Proof that any vehicles recalls have been completed - check www.vosa.gov.uk.
Check the minimum test vehicle requirements - click here.
Mini convertible, Ford Ka convertible, VW Beetle convertible, Toyota IQ. Panel Vans are not allowed.
---
News in brief:
One in five NEW cars (352,000) fail their first MOT test
Check your own light and indicator bulbs, tyres for 1.6mm tread depth and damage and windscreen are not chipped/cracked in the drivers view and the wipers work correctly, as these are the most common reasons for failure.


Tails of rage
Tailgating is the top reason for road rage among UK drivers (49%), next comes mobile phone use (45%) and then not using indicators (38%).


Asleep at the wheel!
12.5% of drivers have fallen asleep whilst driving and 37% say they have been so tired they have been scared they would fall sleep. Drowsy drivers contributed to 53 fatal and 351 serious crashes in 2017.

The nearest theory test centres are (Click on the town to load Google Maps):


Reading:

First Floor, Greyfriars Gate, Greyfriars Road, Reading, RG1 1NU


Andover:

Portland House, 55-57 High Street, Andover, SP10 1LP


Aldershot:

1 London House, Pickford Street, Aldershot, Hampshire, GU11 1TY


Fareham:

189-199 West Street, Fareham, Hampshire, PO16 0EN


Southampton:

2nd Floor, South Suite Anglo City House, 2-6 Shirley Road, Southampton, SO15 3EU

Link to book test: https://www.gov.uk/book-theory-test


Theory Test telephone: 0300 200 1122 Mon-Fri 8am to 4pm
Email: customercare@pearson.com

---
---
---
Site updated: 01/05/2022- Copyright (c) 2003-2022 Basingstoke Driving School - Tony@BasingstokeDrivingSchool.co.uk - Webmaster: Tony Cotterell
---
Basingstoke Practical Test Centre:
#BasingstokeDTC
Twitter Feed for Bad Weather

DSA Driving Test Centre,
Sullivan Road
Brighton Hill
Basingstoke
Hampshire
RG22 4LR
Tel: 01256 462772
Practical test times:
Monday-Friday:
08:10, 09:07, 10:14, 11:11, 12:38,
13:32, 14:32

Saturdays subject to availability.

---
BASINGSTOKE WEATHER